Home >
Newsletter
Newsletter 03/25/2017
LED Lighted Easter Bunny Only $79.99 With Free Shipping Easter is 3 Weeks Away

Kindly Retweet This Message
This e-mail was sent to you because you have indicated in the past that you wish to receive information about Special Events, Promotions, etc. If you have received this e-mail by mistake, or do not wish to receive this information, please reply to this email and add the word "REMOVE" to the subject line. Your email address will be removed from the mailing list and you will no longer wish to receive email from us.
OFFERS ONLY GOOD WHILE SUPPLIES LAST. FORWARD THIS EMAIL TO A FRIEND BY SELECTING THE FORWARD OPTION IN YOUR EMAIL CLIENT.
TEAM SANTA INC. PO BOX 64 MOUNT ARLINGTON N.J. 07856
Past Newsletters

Fax your order 24/7
(800) 869-4982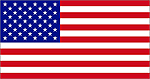 We are proud to ship orders worldwide to the brave
men and women of the United States Armed Forces and their families.


A Team Santa Inc. Web Store
| | | |
| --- | --- | --- |
| | | |