Home >
Newsletter
Newsletter 05/07/2017
Memorial Day Weekend is only 3 weeks a way. Make sure you have string lights to light up your party.

Kindly Retweet This Message
OFFERS ONLY GOOD WHILE SUPPLIES LAST.
YOU CAN FORWARD THIS EMAIL TO A FRIEND BY SELECTING FORWARD IN YOUR EMAIL CLIENT.
---
TEAM SANTA INC. PO BOX 64 MOUNT ARLINGTON N.J. 07856
Past Newsletters

Fax your order 24/7
(800) 869-4982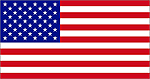 We are proud to ship orders worldwide to the brave
men and women of the United States Armed Forces and their families.


A Team Santa Inc. Web Store
| | | |
| --- | --- | --- |
| | | |