Home >
Haggle
"Keep On Haggling" in 2017
Thank you for your interest in Haggling. Please send all haggle offers
to
support@teamsanta.com
. Every product on the web site is negotiable. The absolute worst thing that can happen to you, is that you have too much fun. We are sharpening our pencils now, in anticipation of some really good deals and to make sure we give you the lowest price we can. So please, if you see something you like, do not be afraid to speak up. We want to hear from you. If this is your first time here then please continue reading this page. There is more information on the topic of haggling plus also the best way to send us your offer(s).





How To Haggle On Our Website



No matter where you live anywhere in the world, everybody knows that times continue to be tough related to the economy. Money is tight for a considerable amount of people and it does not look like its getting better any time soon. Nevertheless, life must go on, and goods and services must continue to be exchanged if our society is going to sustain for the long term. We have created a haggle area on our website where you can further negotiate your order. We are trying to make it easier on our shoppers by offering you an opportunity to haggle with us when purchasing anything on our web site. Below is some more information related to Haggling if you are unfamiliar with the topic. We hope you enjoy this area on our website and find it to be an entertaining alternative to the norm. Go ahead make your best offer. There is no need to be shy.

Haggling, Deal Making, Negotiating, Horse Trading, Talking Turkey, Bargaining, etc.

The term haggle dates back to the beginning of time and now is more popular than ever due to various television shows, that often demonstrate the art of haggling.

Most people enjoy the opportunity to wheel and deal. It is simply human nature and fun too. Therefore, it would seem reasonable to expect that during a challenging economy, the process of haggling would further gain in popularity.

We Want To Make A Deal With You!

Of course, it would be easier for us to do business on a fixed price schedule. However, because we want to make sure that our potential customers have an opportunity to get the lowest prices possible, we developed the "Haggler's Corner" and have no problem at all making a deal with you. Let's make a deal!

So, What's Next?

If you see a product on our website that you would like to make an offer on that is lower than the published sale price, simply send an email to
support@teamsanta.com
in the following format:
Email Subject: Christmastopia.com Haggle
Email Body:

Item Number

Product Name

Current Price

Haggle Price

Quantity Requested

City, State for Product Delivery

Date needed - ASAP
A Team Santa Inc. representative will review your request and contact you to let you know what kind of deal we can make. This is very important, sometimes products are already priced so low that they are not eligible to be discounted any further. When that happens, we will tell you right away. Sometimes haggling can be somewhat time consuming, however if it means that our customers will have a better overall shopping experience, then we are obviously willing to make that happen.

Make a Deal By Simply Sending Email To Team Santa!

We invite you to try our Haggler's Corner. Please tell your family and friends about this program too. There are so many people out there who like to haggle, that we can spread massive savings all over the world. We are sincerely determined to see that we deliver the lowest prices to our customers. If we don't, you let us know. Before you make a purchase on any other website, please see if the website is willing to haggle with you over the price. This may help you to determine how serious that website is about doing business with you. This is important, so please remember that in order for a deal to be a good deal it has to be a good deal for all of the parties involved. One-sided deals are not good deals. Only when all parties agree and are satisfied with the deal, can it truly be called a good deal.
So come on and let's haggle!
Happy Haggling,

-Team Santa
support@teamsanta.com

Fax your order 24/7
(800) 869-4982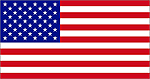 We are proud to ship orders worldwide to the brave
men and women of the United States Armed Forces and their families.


A Team Santa Inc. Web Store
| | | |
| --- | --- | --- |
| | | |