Home >
Investor Relations
Investor Relations
Team Santa Inc. is a private sub chapter S corporation registered in 2013 in the state of New Jersey. Team Santa Inc.'s supply chain is unlike traditional supply chains. The Team Santa Inc. supply chain is located at over two dozen distribution locations throughout the United States and Canada. Team Santa Inc. is able to seamlessly add new business alliances to their existing partner base without incurring the costs of scaling which are usually associated with a company who is augmenting its supply chain.
If you would like to learn more about the investment opportunities at Team Santa Inc., simply email corp@teamsanta.com for more information.
-Team Santa, Inc.

Fax your order 24/7
(800) 869-4982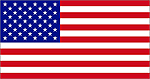 We are proud to ship orders worldwide to the brave
men and women of the United States Armed Forces and their families.


A Team Santa Inc. Web Store
| | | |
| --- | --- | --- |
| | | |