Home >
International Orders
Yes, We Ship International With No Minimum Order

Just like Santa Claus himself, Christmastopia.com delivers Christmas lights, trees and decorations to customers located all over the world.   We welcome international orders and will do everything we can to make the international order process as seamless as possible.
International orders are usually shipped via FEDEX or U.P.S.  International consumers can make arrangements with their own freight forwarder regarding the customer's delivery arrangements. We can make arrangements for your freight forwarder to pick up the order at the fulfillment location.  International consumers should also be pleased to know that we have over 15 years of international commerce experience. Your order is in good hands.

IMPORTANT INTERNATIONAL ORDER INFORMATION BELOW

We usually recommend that our international consumers send us their order information and shipping information via email to support@teamsanta.com. Team Santa will review the order information and then pursue a shipping quotation. Once the shipping quotation has been established, Christmastopia.com will email it to the international customer. If the international consumer agrees to the freight quotation, then Christmastopia.com will email the international consumer a secure pro forma invoice which can be paid via credit/debit card.  Christmastopia.com accepts all major credit cards for payment.  Christmastopia.com will also accept international ACH wire transfers from your bank. Please contact us for more details regarding ACH transfers. We are always pleased to provide our users with international shipping quotations. Especially to all of the wonderful customers who live all over the world. Please send your quotation requests or any other questions to support@teamsanta.com and we will get back to you a short time thereafter.

Participating suppliers of the  Christmastopia.com website also have vast experience shipping products internationally.  Our supplier's have shipped orders internationally for over 15 years. We look forward to serving our international consumers for many years to come. The Internet has made it a small world for all of us and we want to thank our international users for all of their past support. We appreciate your business. 

Happy decorating to everyone all over the globe!

Fax your order 24/7
(800) 869-4982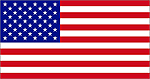 We are proud to ship orders worldwide to the brave
men and women of the United States Armed Forces and their families.


A Team Santa Inc. Web Store
| | | |
| --- | --- | --- |
| | | |