Home >
September Savings Time
September Savings Time
The September Sale Time @ TeamSanta Inc. is finally here. This is one of Team Santa Inc.'s biggest sale of the year. You save an extra 10 percent off the price listed on the website. Spend just $75 and become immedialtely eligible for free ground shipping inside the continental United States.

How to get the savings:

Place an order like always and select the "checkout" option. At the checkout page enter the coupon code "apples" (no quotes, no parenthesis, lowercase) and click on the "apply" button. The screen will refresh and you will see your discount right on the screen. For only $75 you get FREE GROUND SHIPPING ANYWHERE inside the continental U.S.A. We ship our orders using Fedex, UPS and United States Post Office. Oversize orders ship via LTL cheapest way.

This is important:

Please keep in mind that instead of using our shopping cart we would be happy to provide you with one on one personalized assistance. If you are short on time or would just prefer to be helped on a personal level, no problem whatsoever. We embrace the opportunity to help you. Please send your request to support@teamsanta.com and a representative will contact you. Indicate whether you prefer to communicate via email or voice. Don't forget to leave all your contact information.
This is a wonderful
opportunity to score Spooktacular lighted Halloween Decorations at low prices. Superior quality LED string lights along with an unbelievably, beautiful selection of both pre lighted and unlighted natural realistic looking artificial Christmas trees. The trees come in all colors with lights pre-installed and/or unlit. The quality of our Christmas trees is absolutely unparallelled. Most of the Christmas trees that we sell come with a manufacturer warranty that covers both the tree and the lights. We have knowledgeable representatives who can answer any of your questions about the products we sell. Please call us at anytime at 888-770-7372. The artificial Christmas tree selection is quite comprehensive and there are tons of new lighted Halloween and Christmas decorations to spice up your existing holiday display. We always have plenty of LED and incandescent Christmas lights in stock in all bulb and wire colors all year round. Almost 2,000 different skus related to string lights (Christmas lights) currently in stock.
To SAVE MONEY just enter coupon code "

apples" (no quotes, no parenthesis, lowercase) and take advantage of this coupon code promotion. You can also contact support@teamsanta.com for one on one help. Don't miss this sale because you will miss an opportunity to save money on trees, decorations, lights, ornaments, etc. Now is a good time to shop because products are in stock. As time goes on, the inventory tends to dwindle downwards. Just a heads up.
​

We appreciate your support and cannot wait to hear from you.
​
Enjoy your day. 8-)

Happy Decorating,

Sam @ Team Santa Inc.
General Manager

Send email: support@teamsanta.com
Call toll free: 888-770-7372
​Send Text: 877-275-1199
Open 7 days a week
Tip: Try to order a minimum of $75 so that you receive
FREE ground shipping inside the continental U.S.A.
CALL TEAM SANTA INC. TOLL FREE 888-770-7372
Fax your order 24/7
(800) 869-4982



SEND A TEXT MESSAGE: 201.245.4766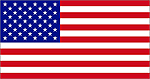 We are proud to ship orders worldwide to the brave
men and women of the United States Armed Forces and their families.



​​​