Home >
Newsletter_Past

Welcome to the Newsletter Archive
Greetings Decorating Enthusiasts --

Welcome back to our continuing series of online newsletters designed to keep you abreast of all the wonderful Christmas lights and Christmas decorations that we have to offer. Christmastopia.com has just about everything you could possibly need to build an outstanding holiday display!
If you would like one of our representatives to contact you, please feel free to contact us at support@teamsanta.com or call us toll free 888-770-7372 at any time.

Support our Troops and the Planet too. God Bless America.

Team Santa Inc.
Tip: Try to order a minimum of $75 so that you receive
FREE ground shipping inside the continental U.S.A.
CALL TEAM SANTA INC. TOLL FREE 888-770-7372
Fax your order 24/7
(800) 869-4982



SEND A TEXT MESSAGE: 201.245.4766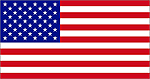 We are proud to ship orders worldwide to the brave
men and women of the United States Armed Forces and their families.



​​​