Home >
Connect 125 LED Instructions
Our selection of commercial grade LED Christmas lights are designed for large decorating projects - malls, holiday lighting displays, municipal displays, and offices.

All you need to connect to this strand is one power cord to power it.  From there you can use the Coaxial based power connections to connect up to a previously unheard of 125 strands together to create up to 3000 feet of light.  Coaxial based power connections provide reliable connections with minimal power loss running across the circuit.
Get your special multi set connector.



Connect 125 Sets #A require a Power Adapter.

Connect 125 Sets #B require a Power Cord.

Take one end of the connector and one end of the light set.

Connect both ends and twist slightly to tighten.

Your light set is ready for use. See step 5 to add more light sets.

Locate the special connectors on the light sets you are adding together.

Connect both ends of each light set together.

Twist to tighten.

Always put the extra end cap on for safety.

You now have light sets connected together and are ready to add more.

Fax your order 24/7
(800) 869-4982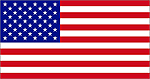 We are proud to ship orders worldwide to the brave
men and women of the United States Armed Forces and their families.


A Team Santa Inc. Web Store
| | | |
| --- | --- | --- |
| | | |